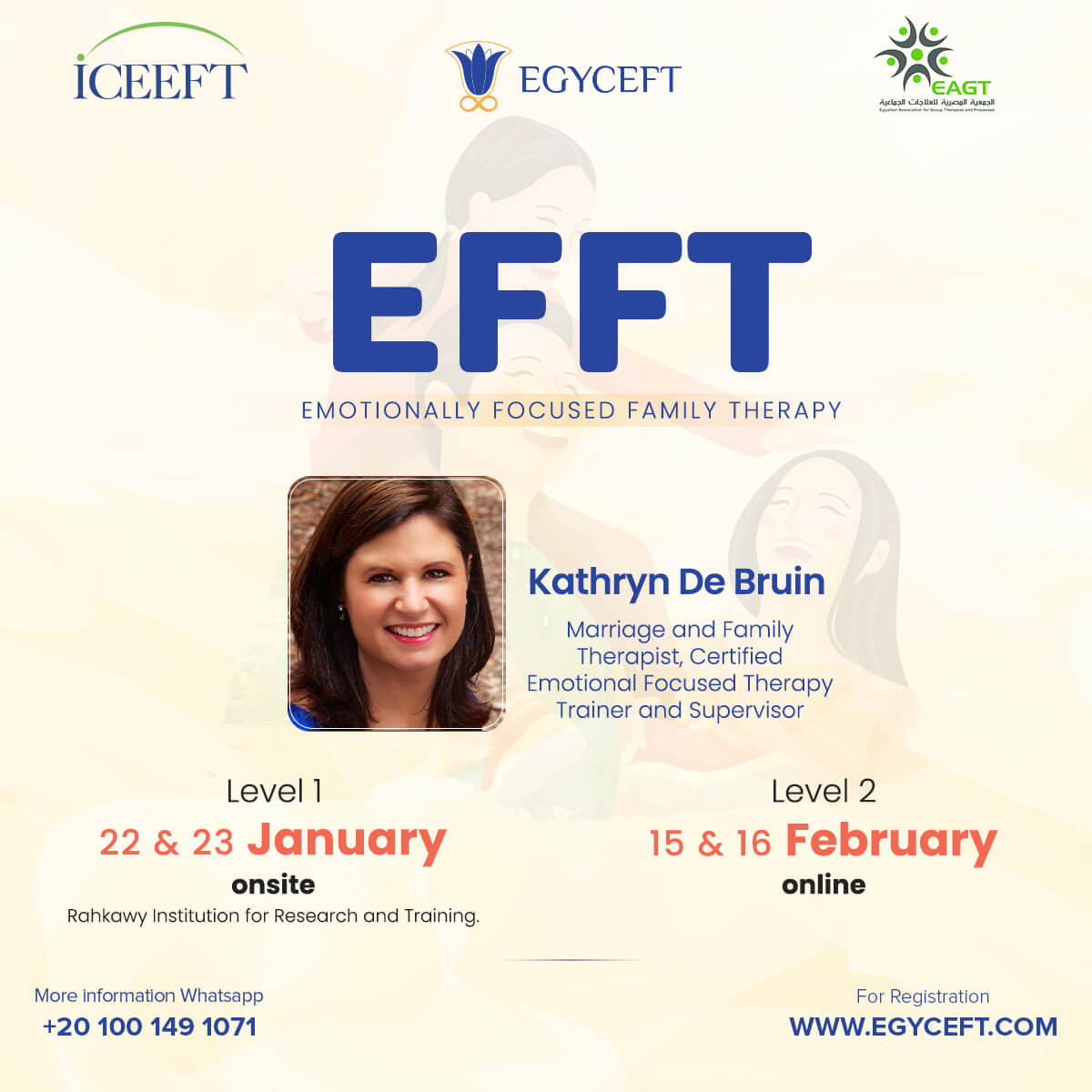 EFFT Training
EGYCEFT is thrilled to announce its upcoming training – one that's been in high demand and request by our community: our first intensive *Emotionally Focused Family Therapy (EFFT) training! *
Dates:
Level 1: January 22 & 23 (onsite) in Rahkawy Institution for Research and Training.
Level 2: February 15 & 16 (Online)
Time:
Language: The training is in English with Arabic translation available.
Trainer:
Kathryn de Bruin, ICEEFT Certified Trainer
Fees:
For non-EGYCEFT members
Individuals: $450
Early bird individual: $400
Group of 3: $400
Group of 3 + Early Bird: $350
For EGYCEFT members
Individual: $350
Early bird individual: $300
Group of 3: $300
Group of 3 + Early Bird: $250
Early bird discount before the (30th of November)
*Kindly note that if you will join a group, we will accept the total group fees from only one group member with sending members' names.
*Spaces are limited!
For detailed information on the training & to register, check the link below, or contact EGYCEFT Coordinator:
01030294308
Speaker
Kathryn Debruin

Family Therapist and Trainer

Professionally I am the owner of Kathryn de Bruin Therapy and Training, and a licensed San Diego based Marriage and Family Therapist and Therapist Trainer.
Myself and the rest of my amazing team are passionate about empowering couples and families to attain a higher standard of functioning.