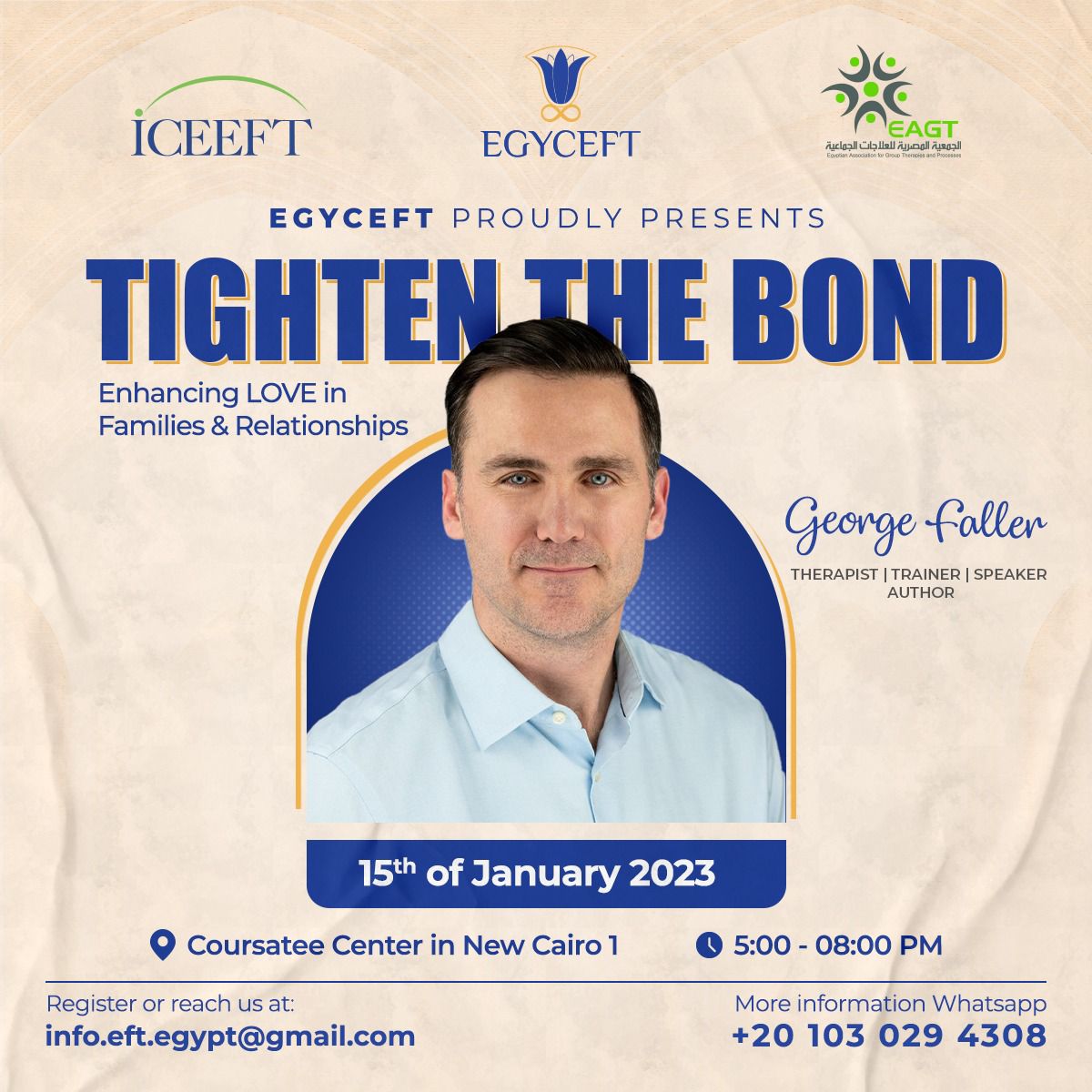 Tighten The Bond
Join us in this 3-hour, interactive and FUN talk about strengthening important relationships in our lives. George will be sharing exclusive, practical skills & tips to help us CONNECT & REPAIR damaged bonds.
EARLY BIRD (before Dec 31st):
600 per ticket
1100 two tickets
2000 five tickets
Regular Prices (After Dec 31st):
700 individual
1200 2 tickets
2250 5 tickets
Arabic translation will be available
This is only an in-person talk, hybrid won't be available for this event
Spread the word, grab your friends, colleagues, or partner and get exclusive discounts by signing up together!
REGISTER NOW, spaces are limited:
For more information and to register, reach us at:
info.eft.egypt@gmail.com
+201030294308